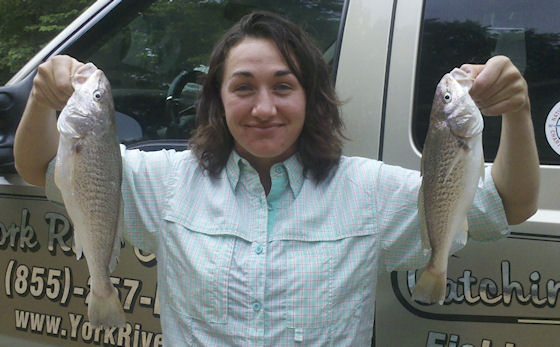 Chesapeake Bay Bottom Fishing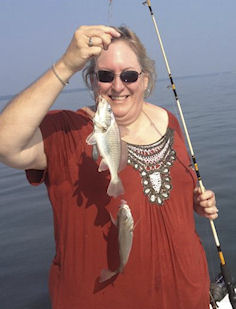 Bottom fishing is one of the most basic types of angling and easy to learn. However, it is also one of the most relaxing and most efficient ways to catch large numbers of fish! Over the course of the year guests aboard Catchin' Up II have the opportunity to catch many different species. Some of the fish caught using various bottom rigs include Croaker, Spot, Flounder, Gray Trout (weakfish), Tautog (blackfish), Red Drum (redfish) and Black Drum. All of these catches are wonderful table fare!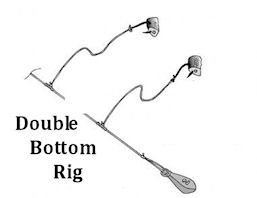 Fun and Easy Fish "CATCHING"!
This simple method of catching fish involves lowering your baited rig to the bottom, and waiting for the tug that let's you know it's time to reel in your taker before he steals your bait! The Virginia bottom fishing season starts around March at the earliest. We continue taking guests bottom fishing through the summer and as late as water temperatures delay the targeted species migration. Often, we continue to catch fish "bottom bumping" through October.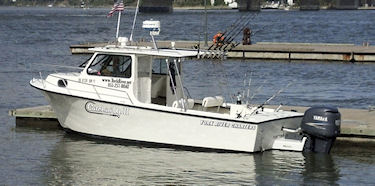 VA Fishing Action for all Ages!
Some of the first bottom dwellers to arrive in the spring are trophy red drum. This is one of the hardest fighters we catch all year in the Chesapeake Bay! Some of the behemoths landed by our guests in recent years were in the 50+ pound class. Please note that these trophy fish are "catch and release" only, as they are outside of the slot limit we can legally harvest. If you would like to enjoy redfish on your plate, we have enjoyed excellent catches that are "keepers" over most of the balance of our season.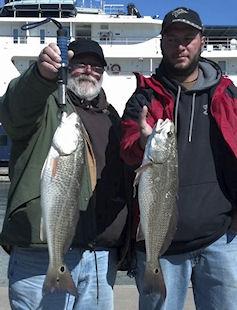 York River Charters' goal is to provide our guests the the most personalized charter experience available on the Chesapeake Bay. We invite you to come on down and enjoy some of the finest bottom fishing on the East Coast!
Catching Chesapeake Bay bottom fish provides action packed fun for our guests of all ages! We are certain your Captain's unique perspective and knowledge of the region are sure to give you reason to join us many times in the future and become yet another lifelong bottom fishing friend.
For bottom fishing excursion Rates and Times, go to our Fishing Charters page.