Catchin' Up II is available to take charters 7 days a week. We book half day (4 hour, AM or PM), three quarter day (6 hour, AM or PM) and full day (8 hour) fishing charter trips and 2 or 4 hour sightseeing/pleasure excursions. For sightseeing and pleasure cruises we will take parties of up to 6.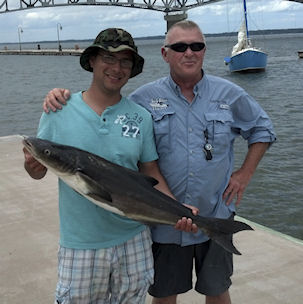 To safeguard our commitment to quality over quantity we limit our fishing trips to a maximum of 4 persons. To explore some of the different species of fish we catch, visit Our Catch page.
No fishing licenses are required of guests on our charter boat. Bait, tackle and bottled water is provided as well. We strictly adhere to current state and federal fishing regulations in regards to both limits and size.
During sightseeing trips our Captain, who grew up on the York River, provides you a leisurely paced narrated cruise; bringing your attention to points of cultural, natural, historic and economic significance along the way. Our sightseeing trips usually provide an opportunity for dolphin watching.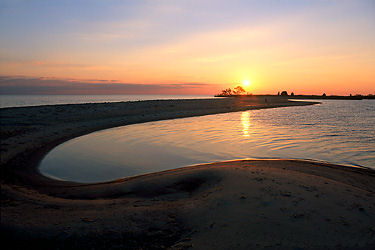 Please visit our Contact page for directions and to let us know how we can best serve you by email or voice.
Total cost for your group:
Fishing:
½ Day (4 Hour)
7am-11am or 1pm-5pm
$350.00

¾ Day (6 Hour)
6am - 12pm or 12pm-6pm
$475.00

Full Day (8 Hour)
7am-3pm
$600.00

Sightseeing and Pleasure:
2 Hour Sightseeing Cruise:
$175.00

4 Hour Pleasure Cruise:
$300.00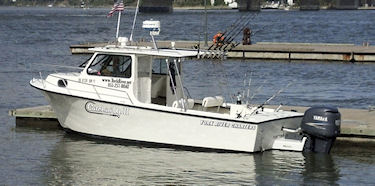 *** We accept cash, check or major credit card for payment. A credit card number is required to reserve your trip. Your card will not be processed prior to your charter. If you need to reschedule or cancel your trip, 48 hours notice is required. Less than 48 hours notice requires that we process your card for full payment. ***
*** We offer active duty personnel and veterans from all branches of the U.S. military a 10 percent discount in appreciation of their service. ***
*** On charters departing from Smith's Point and Virginia Beach, there will be a fuel surcharge in addition to standard charter fee. This surcharge will be agreed upon when trip is booked. ***
We offer various discount packages that bundle your charter with lodging, dining, and other outdoor recreation! Learn more by clicking here!
Catchin' Up II is a "Banana Free Zone"!
It may be superstitious, but I believe that bananas are bad luck on a fishing charter boat. Common explanations of the origin of this superstition include:
When top-heavy ships of earlier eras would sink, precious little other than the bananas they'd carried would be found floating on the surface, thereby leaving some to conclude conveyance of the fruit itself had led to these naval mishaps.
Spiders, snakes, and other poisonous vermin living among bananas carried in the hold would, on long haul trips, expand their horizons by infesting other parts of the ship.
Because the speediest sailing ships were used to get bananas to their destinations before they could spoil, those attempting to fish from them never caught anything while trolling.
Fisherman became ill after eating the fruit.
Other fruits would spoil more quickly when bananas were being shipped along with them, causing folks to deem bananas "bad luck." (Actually, it wouldn't have been ill fate that resulted in the spoilage of other foodstuffs, but instead the ethylene gas emitted by bananas as they ripen.)
Crew member injured by slipping on discarded banana peels.
Fisherman misses landing the big one due to a case of "the runs" caused by bananas he'd ingested.
Banana oil rubs off onto the hands of fisherman, thereby "spooking" the fish.
Early anglers in Hawaii would embark upon lengthy fishing trips in dugout canoes provisioned with (along with other food items) bananas. The farther they went, the fewer the fish, causing some of them to mistake correlation for causation.
I prefer being safe versus sorry, so please leave the bananas at home.
What to bring (Click here for a printer friendly copy of checklist)
Number 1: The desire to relax and have fun! We also suggest:
Non-marking soft soled shoes
Sunscreen. We respectfully request you avoid using "bronzing" or "sunless" tanning agents, AS WELL AS "SPRAY" SUN BLOCK, prior to or after boarding. They make very difficult to remove stains on Catchin' Up II's pristine white interior surfaces.
Sunglasses
Hat
What food and beverage you will want while underway. We want all of our guests to have a great time on the water. However, to insure your safety, any party deemed to be incapacitated by drugs or alcohol will be returned to their departure point, terminating the charter without refund. This judgment is at the sole discretion of the Captain.
Medications
Camera
Cooler for your catch (please leave in your vehicle until our return). Our contract for dockage at Riverwalk Landing in historic Yorktown, VA strictly prohibits the cleaning and/or disposal of fish anywhere in the vicinity. Please be aware you will need to transport any catch you keep to an appropriate location for this purpose.
Gratuity. 15 to 20 percent of charter fee is customary.