York River Charters Voted #1!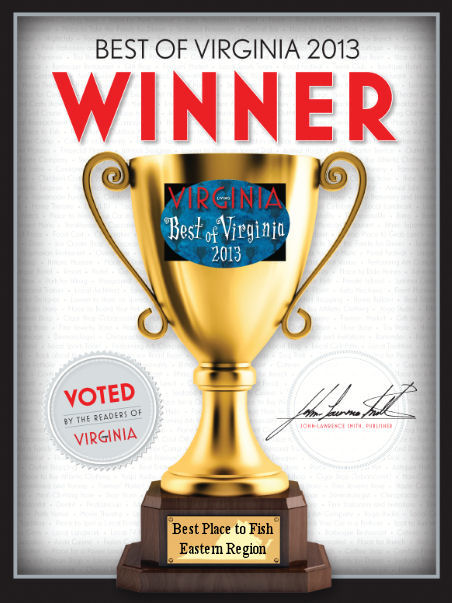 May 3, 2013
Virginia Living Magazine's "Best of Virginia" issue is now on newsstands. The statewide guide to all that is 'best' in Virginia from dining to shopping to doing, Best of Virginia 2013 lists the more than 1,200 winners from Virginia Living's annual Best of Virginia Readers' Survey conducted in January. More than 25,000 people voted in 400 categories covering the best in Arts, Culture & Entertainment, Living and Recreation, Shopping and Services, and Food and Drink across the state.
Best of Virginia 2013 is the guide to everything from the best shopping mall in Northern Virginia and the best barbecue restaurant in the Southwest, to the most luxurious hotel in Eastern Virginia, the best hospital in Central Virginia and the best wine trail in the Shenandoah Valley.
York River Charters is honored to have received the most votes in the category "Best Place to Fish - Eastern Region"!