York River Charters Voted Best Fishing in Virginia for 2nd Consecutive Year!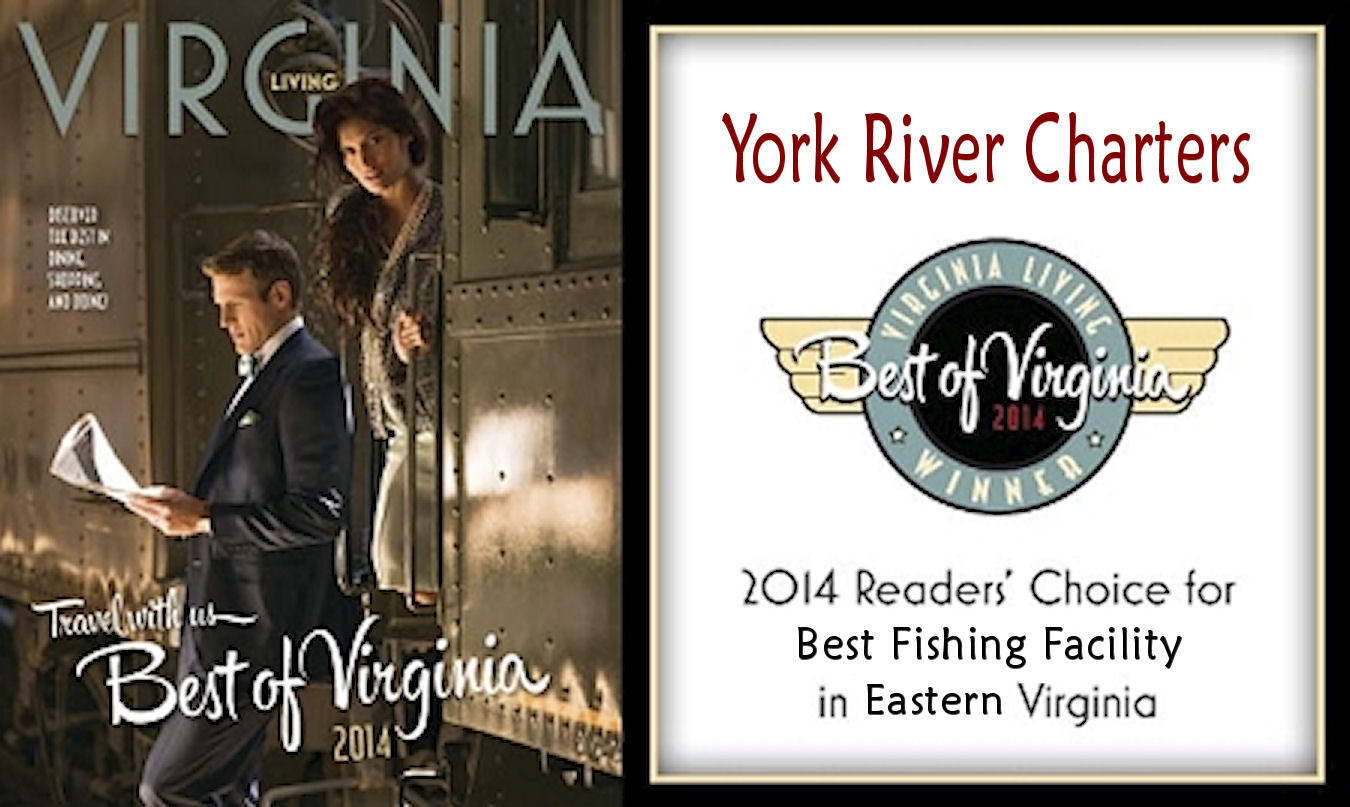 May 6, 2014
Virginia Living Magazine's "Best of Virginia 2014" issue is ready to hit newsstands May 9. The statewide guide to all that is 'best' in Virginia from dining to shopping to doing, Best of Virginia 2014 lists the 1,365 winners from Virginia Living's annual Best of Virginia Readers' Survey, conducted in January. More than 32,000 people voted in 91 categories covering the best in Arts, Culture & Entertainment, Living & Recreation, Shopping & Services and Food & Drink across the state.
Best of Virginia 2014 is the guide to everything from the best shopping mall in Northern Virginia and the best barbecue restaurant in the Southwest, to the best hotel in Eastern Virginia, the best hospital in Central Virginia and the best hunting preserve in the Shenandoah Valley.
This year's issue puts a unique emphasis on travel, highlighting the Commonwealth's myriad luxury hotels, resorts and distinctive destinations, as well as trends in style and dining. Stories include our favorite hotel welcomes, top travel gadgets, where to "glamp," the summer's most interesting events and more.
York River Charters is honored to have received the most votes in the category "Best Fishing Facility - Eastern Region" in 2013 AND 2014!